BUSINESS OVERVIEW
Ajirushi is involved in the processing and product development of octopus, squid and other marine products and the planning and sale of refrigerated and frozen food products.
In 1963, second generation president (currently serving as adviser) Masakazu Koinuma , independently established a route to import octopus from West Africa. In addition to boiling the common octopus imported frozen from West Africa, it was shipped to the central market area at Tsukiji Fish Market in Tokyo and to other areas across Japan.
Ajirushi quickly rose to become a leader in the processed marine product industry and in its home town of Nakaminato came to be known as the "Octopus House".
In addition to secondary processing (boiling), Ajirushi was quick to move on to third stage processing, including seasoning and preparation.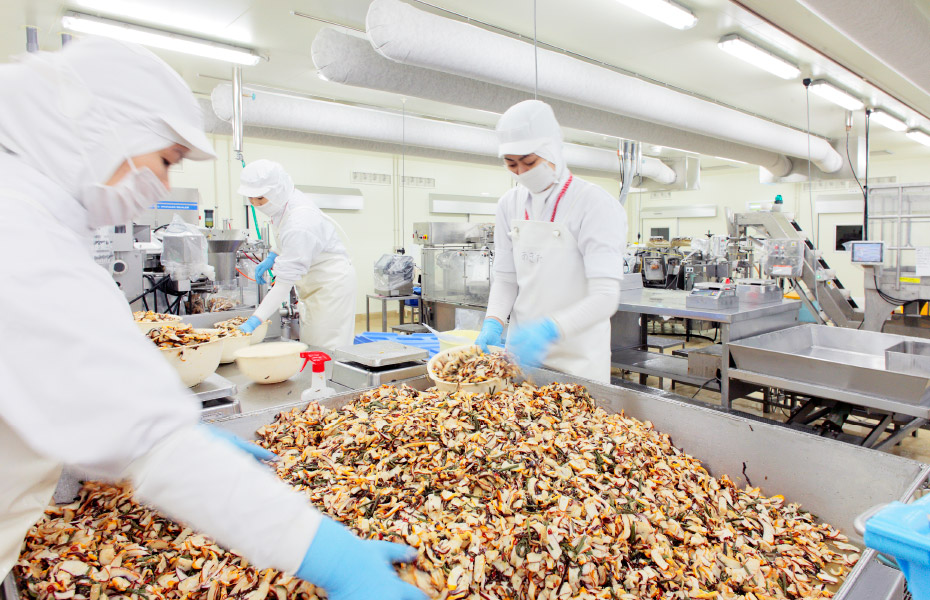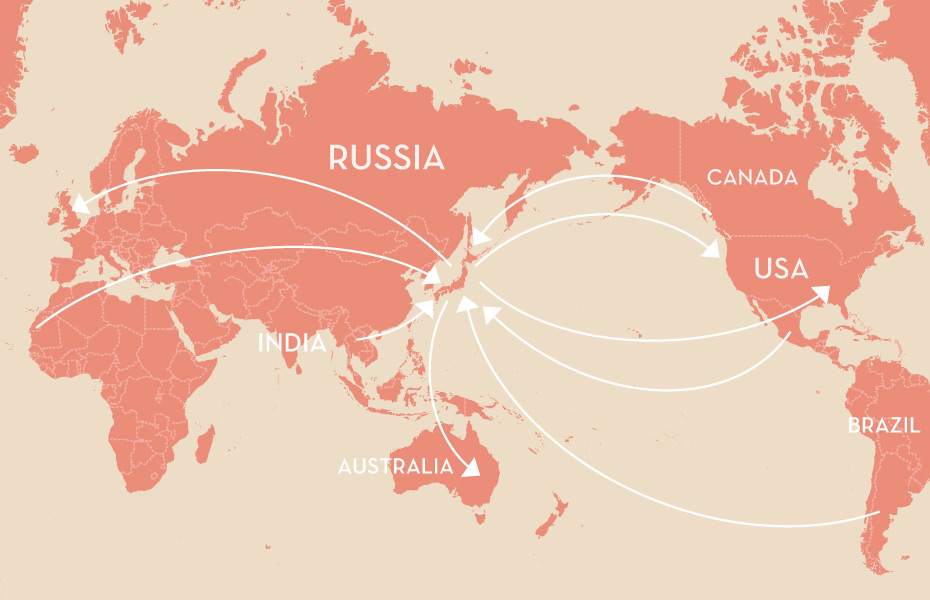 Over the years, Ajirushi has developed a large range of processed marine products, including its flagship product, steamed octopus, seasoned octopus and octopus in vinegar and a series of prepared foods containing Chinese squid, mountain vegetables and marine products that have been steamed until they are soft and tender. Each product comes in a standard and size to meet market demand from packs in commercial sizes to packs for individual use with home-delivery services.
The processing department is constantly developing new products, with our development team using information garnered from our sales division to create a range of new products to meet customer needs.
In addition to domestic demand, a surge in the popularity of Japanese cuisine has seen an increase in demand from overseas and Ajirushi is now exporting to countries like the US, Australia and countries all over Europe.